Manual Taped Radial Lead Trimmer >> Product No. : HCF-101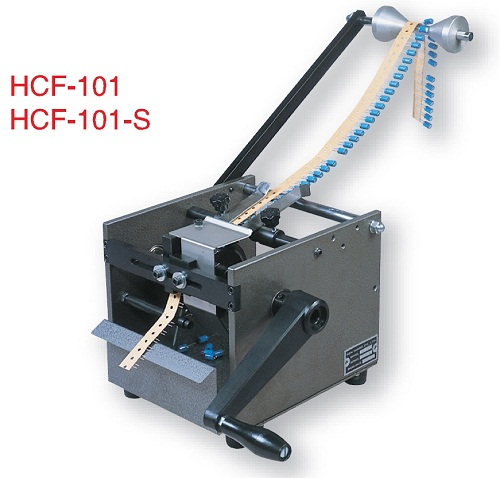 FEATURES
HCF-101 Hand-Crank and CF-101 motorized lead cutter offers economical solutions for companies whose assemblies include radial components.
Low maintenance taped radial lead cutter process without placing any stress on your parts.
HCF-101 and CF-101 are easy to set up with simple adjustments for cut length.
Independent rotary disc cutters for longer cutting life.
Won't damage leads or components.
Heavy duty construction.
Easy maintenance. Simple operation.

SPECIFICATIONS
Can be installed on a bench top.
HCF-101 ------For tape pitch/ bare hole pitch 12.7mm
HCF-101-S ---For tape pitch/ bare hole pitch 15mm
Dimension: 430(L), 320(W), 320(H) mm
Weight: 17 Kgs
Capability: 25,000 pcs/hr (Manual)