Submersible Sewage Pump
Model No.

EF series

Made in

Taiwan

Supplier
We cordially invite you to the Taiwan Pavilion, at HUB Cámara Santo Domingo on 6-9 March, 2018.
Spec
Usage : Houshold,Sewage,Wasted Handling
Key Features
Submersible Sewage Pump 50HZ - EF series
Features
Non-clogging impeller minimizes abrasives wear and allows large solid passage.
Dry motor with overload protector; Cable with an epoxy resin sealed water-proof cable hood; Use deep groove C3 bearing to extend life time.
Superior abrasion resistant double mechanical seal to ensure best effect.
Oil seal mounted outside of seal chamber stops solids gathering around seal faces.

Motor
Spec.
2P dry or oil type motor.
Insulation: F class.
Protection: IP68
Frequency: 50HZ
Voltage: 1ψ220~240V(0.5~2HP) / 3ψ 220~660V(all models)
Applications
Waste water drainage from all industries.
Submersible drainage from hotel, restaurants, schools, malls, and public facilities.
Fishery, animal husbandry, stock farm, piggery, fecal sewage tank in water treatment plant.
Drainage of waste water containing fibrous additives from leather factory, dyeing factory and food processing factory.
Operating Conditions
Water temperature: 0~40℃
Ambient temperature: 0~40℃
Solid Passage: 35~50MM
Operating water depth: Max. 10M
No use in sea water
No 24hrs continuously running.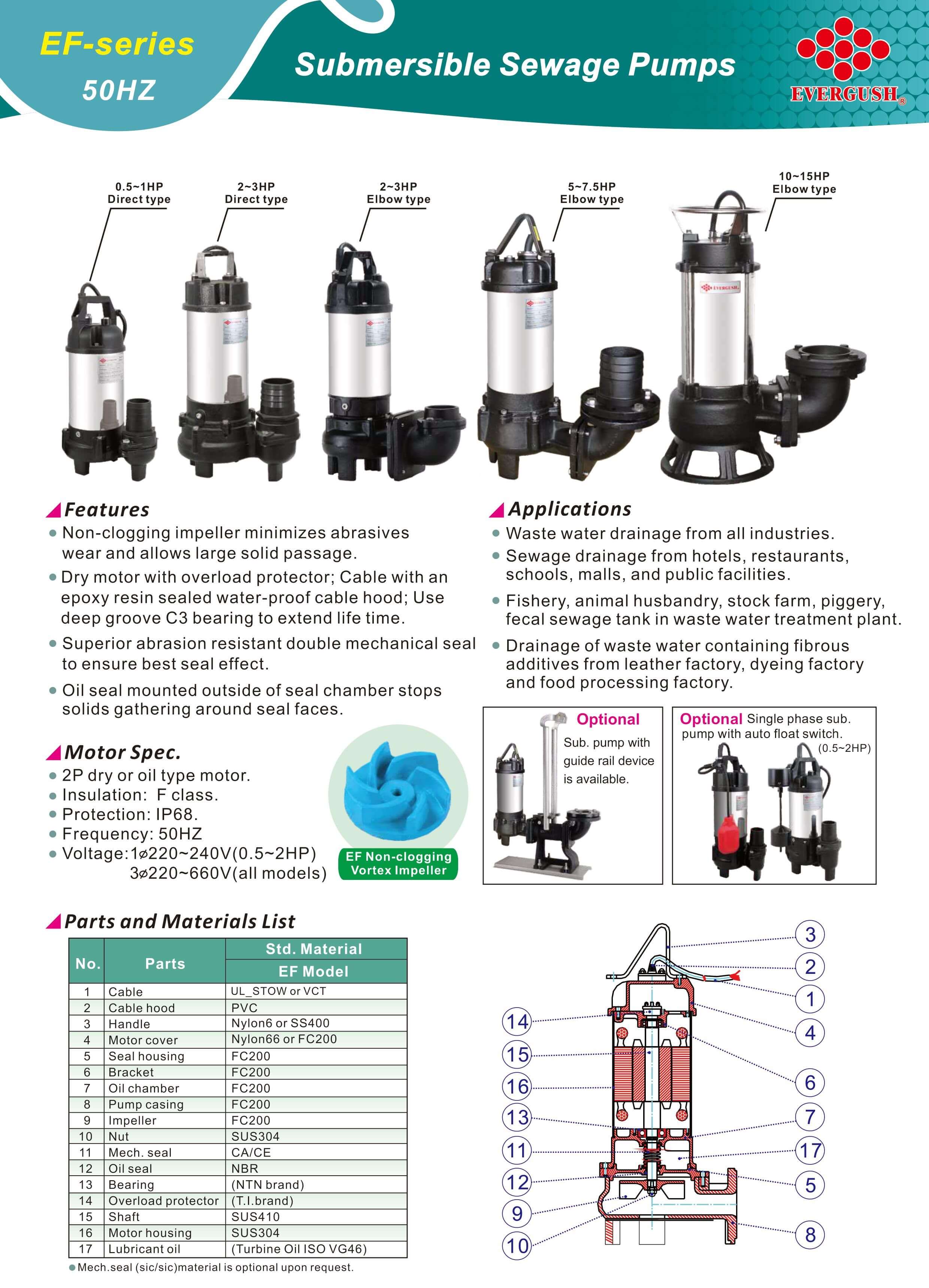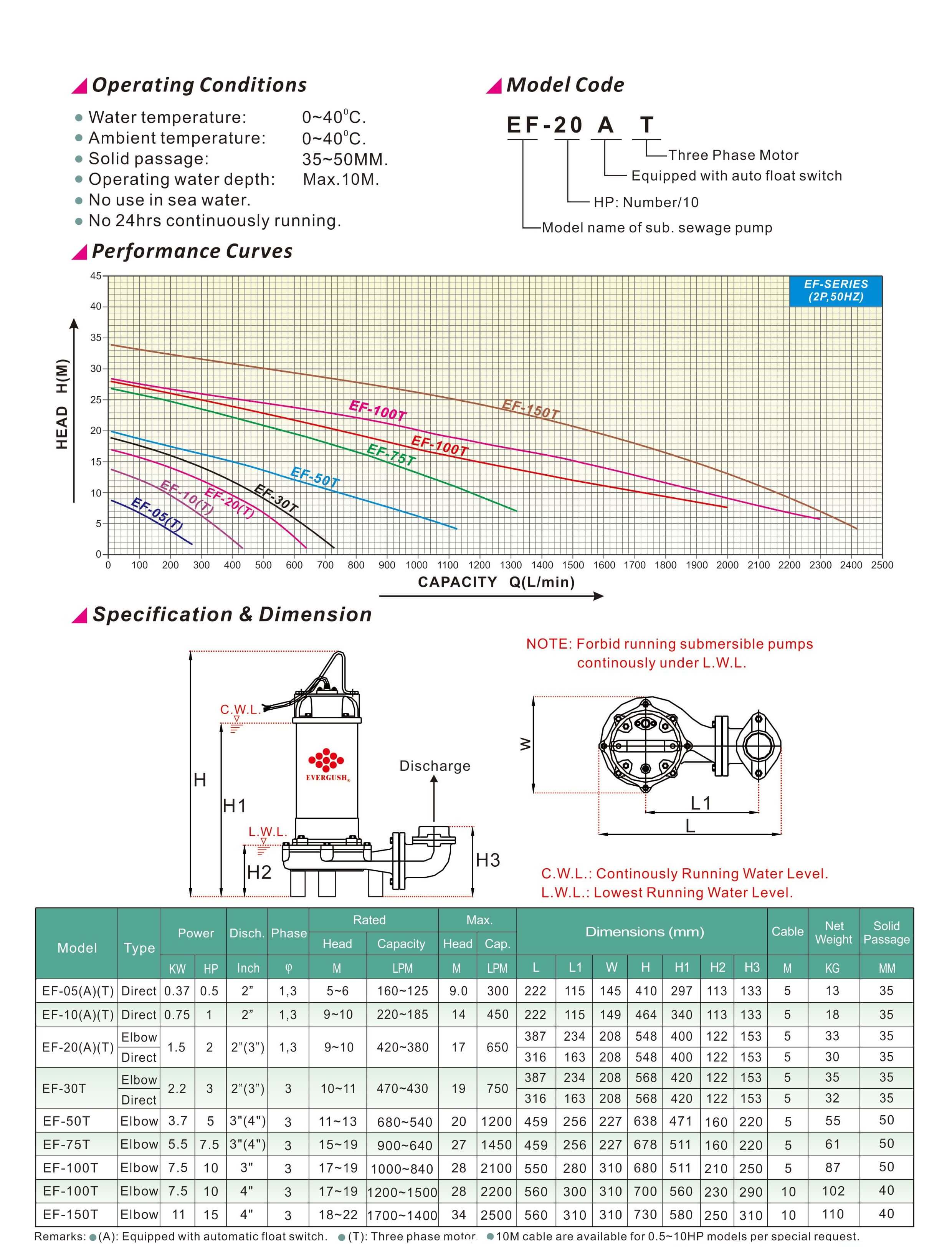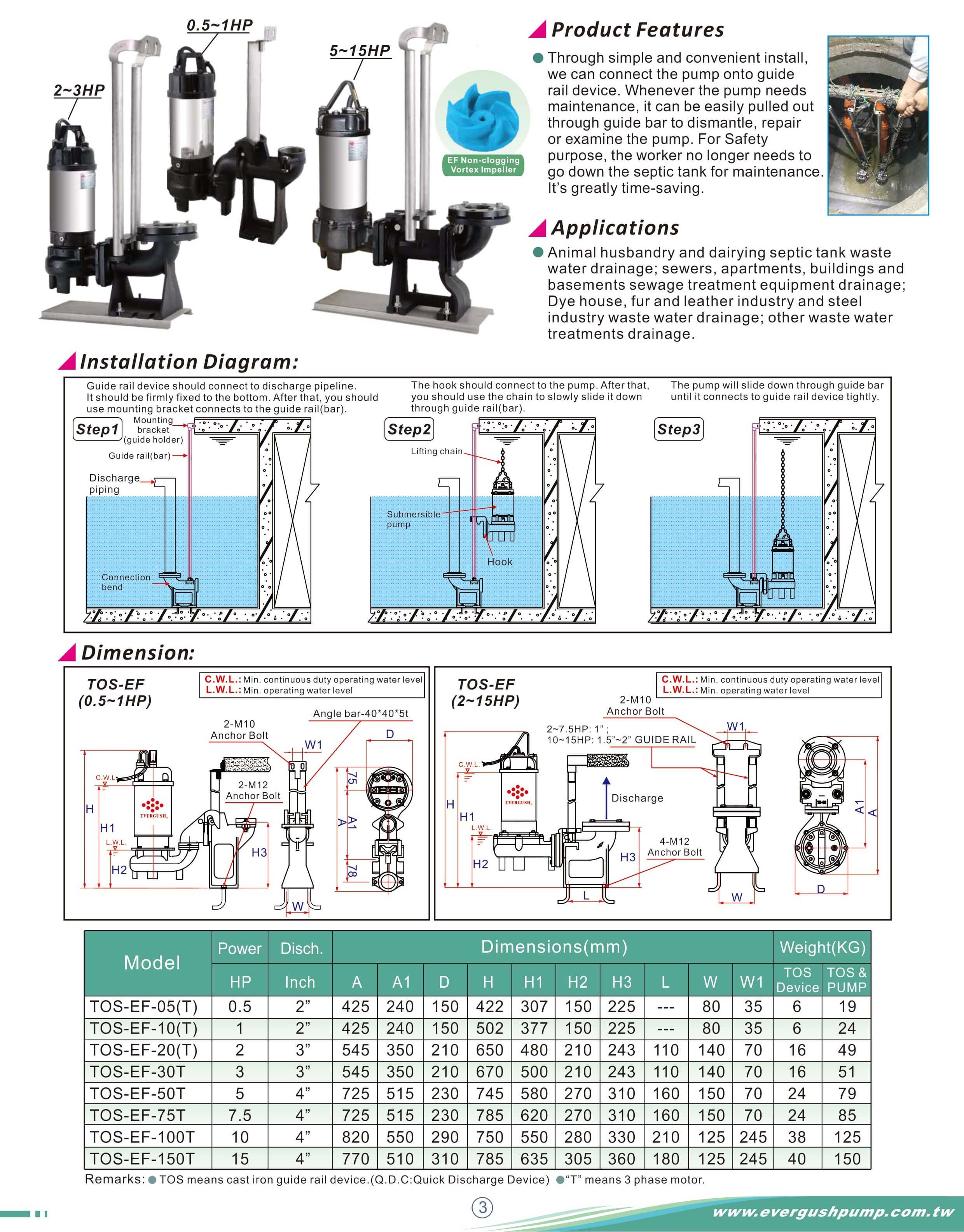 Last Update : 2018-02-14
Loading ...
Recommendations
Loading ...
---
Small Order Recommendation
Loading ...